About Us
About Trichome Consulting Services Inc.
Trichome Consulting Services (TCSI) is a well-known industry leading consulting compliance firm and the "preferred choice" for the North American and international cannabis industries.
TCSI provides a full range of services, including professional consulting, federal licencing, Health Canada communications, ongoing regulatory compliance & operational support, licence amendments, security & site designs, SOP's, audits, GPP, including submissions to the Office of Controlled Substances (OCS) for R & D, clinical studies, and dealers' licenses. The Trichome Consulting Team has extensive expertise liaising with the Cannabis and Controlled Substances Branch of Health Canada at various levels.
TCSI has unmatched experience with more than 1000+ commercial and personal (medical & recreational) cannabis licences successfully issued in Canada since 2008 (MMAR, MMPR, ACMPR, Cannabis Act). By exceeding our clients' expectations and succeeding in a variety of regulatory contexts, we hope to "raise the bar" on both historical and contemporary industry norms. In addition, TCSI has Clients and Affiliated Partners in New York, Oregon, Washington State, California, Nevada, Florida, Texas, Alaska, South Africa, Israel, Costa Rica, Mexico, Australia plus First Nations Indigenous Groups & USA Native Tribes.
TCSI patient services provides medical doctor scripts & applications plus works with the medical industry, providing professional consulting services.
TCSI has lived and breathed cannabis operations in Canada for the past 15+ years. The achievement of your Health Canada licence approval is our main goal. Our track record of "compliant" and successful applications—without any refusals to date—is a testament to both our team's talent and accomplishments as well as to our standing as a consulting firm. To ensure your success, TCSI will guide you through the challenging Health Canada application process and procedures.
How We Can Help
Without experts to guide you, the failure rate is high, and the review time is lengthy due to regulatory scrutiny through the application process; specifically, details pertaining to security, GPP, quality assurance and security clearance. When it comes to your Health Canada application, you can rely on the industry leading specialists to assure your success, being compliant and limiting any delays to fast track your application when it comes to your Health Canada submission.
When you choose to work with Trichome Consulting Services you gain access to their network of top-tier partners, affiliated service providers, and connections with the best people in the industry. From master growers, real estate, builders, engineers, security specialists, and investors to help your business get off the ground and run successfully.

TCSI proudly provides consultation services to the following countries: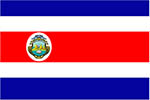 We Are:
Super Efficient
Deeply Committed
Highly Skilled